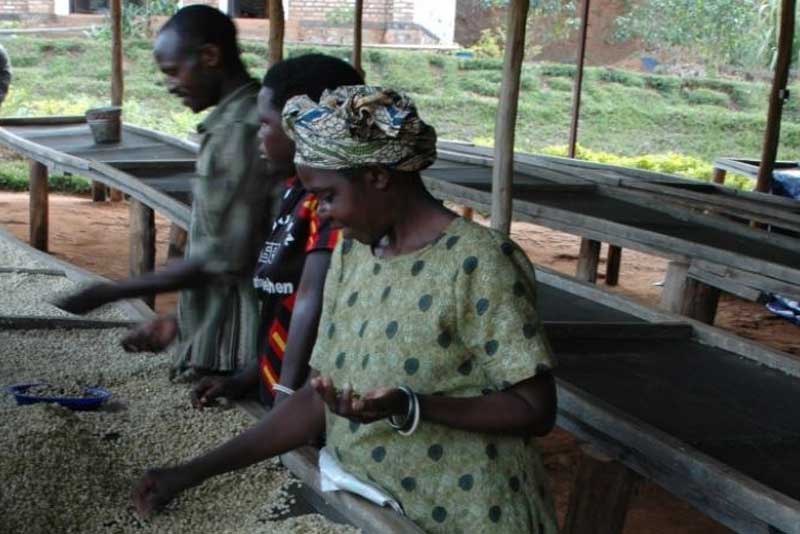 EAX to Increase its product line to include Pyrethrum and Coffee
---
EAX to Increase its product line to include Pyrethrum and Coffee
The East Africa Exchange ( EAX ), plans to increase its current product line of Maize, Beans and Soya to include Pyrethrum and Coffee in 2015. The EAX started trading Maize, Beans and Soya at the beginning of 2014 through Reserve Auctions. Reserve Auction is a form of selling commodities whereby the owner of the commodity set a price and attract buyers from buyer, and the commodity is sold to the higher bidder.
The first traded commodities were selected on the basis that farmers hold significant volumes, they are key food security crops, well developed market links, and well established commodity standards.
The EAX is a regional commodity Exchange, and Coffee being a key export commodity in Rwanda and East Africa in terms of GDP contribution, employment and foreign exchange earner. It is estimated that more than 27 million smallholder farmers in East Africa are involved in coffee production, who account for more than 90% of the region's coffee production. However, because the current structure of the industry ensures that majority of value addition occurs in the value chain, in importing countries, East Africa producers, who are mostly smallholder farmers have limited opportunities to capture value and are at the mercy of global market prices and therefore returns are very low. The EAX intends to address these constraints with the hope that farmers lives will be improved.
Rwanda already produces Pyrethrum, and with its rich volcanic soil, Rwanda Pyrethrum is among the region's best. Pyrethrum is also cultivated in Kenya, the Democratic Republic of Congo and Uganda. The EAX is currently building partnership with governments' agencies and private companies such as Horizon Sopyrwa to address some of the challenges the industry faces. The EAX plans to link Pyrethrum farmers to markets in Rwanda as well as outside Rwanda. EAX believes that demand for pyrethrum based insecticides is on the rise because of unique qualities such; less hazardous, low toxicity and rapid breakdown.
---