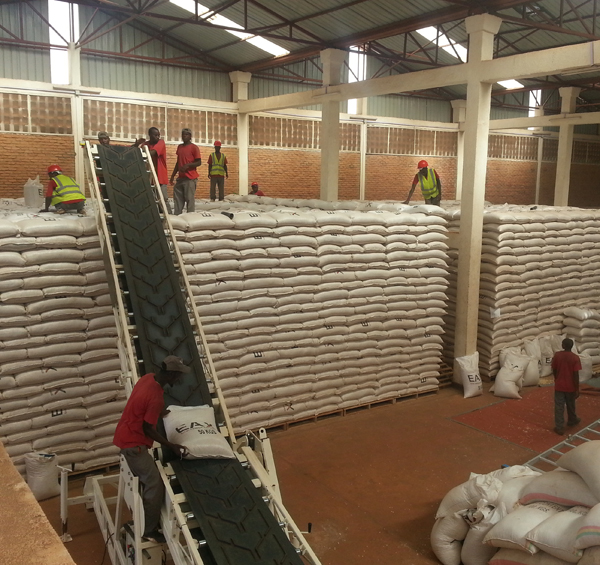 WAREHOUSES AND SILO FACILTIES
EAX warehouses are where EAX value-addition begins. Farmers are able to bring their grains to the warehouse in order to receive services such as weighing, grading, cleaning, and drying, or they can choose to store safely and securely. Farmers who opt to deposit commodities for storage at EAX warehouses are able to either trade their commodity on the X-stream trading platform, or seek financing from financial institutions through our electronic warehouse receipt (EWR).
COLLATERAL MANAGEMENT SERVICES
Services of high standard storage facilities, grading, drying, weighing, fumigation, cleaning, sorting and re-bagging are offered at EAX accredited warehouses. Collateral management is core function of EAX's warehouse operations, enabling the warehouse to issue warehouse receipts named Good Received Notes(GRN) with integrity. EAX offers as well Electronic Warehouse Receipts (EWR) upon request and carefully mitigates the inherent risk in trading by guaranteeing the E-WR existence, ownership, quantity, quality and location of the traded commodities at the exchange to buyers and also provides guarantees of commodities in storage to financial institutions.