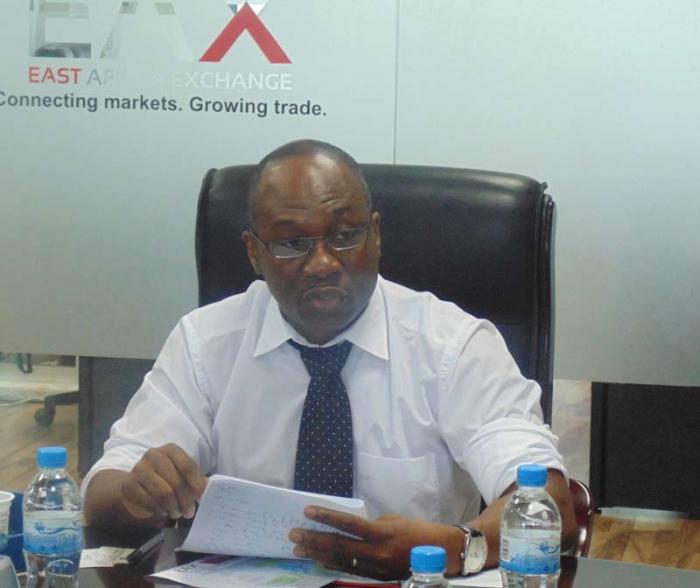 Spot trading to commence in the new year
---
Spot trading to commence in the new year
The East Africa Exchange (EAX), a regional commodity exchange is moving from auction to spot trading.
The move could help farmers get the true value of their goods.
Currently, the exchange is using auction where settlement of the deal is not immediate but with the spot trading, the deal is concluded at the same time.
When the spot trading starts in January next year, it is expected that the exchange will eliminate speculation, reduce waiting time for delivery and payments.
"Spot trading creates more ensure efficiency, ensures safety and transparency," said Robert Mathu, executive director Capital Markets Authority (CMA).
EAX is regulated by CMA which requires all traders to be certified members of the Exchange. As members of the Exchange, all farmers, traders and brokers are subject to EAX trading rules and regulations.
The automated trading platform ensures timely delivery of information and also connects buyers and sellers globally.
The trading platform is powered by Nasdaq Omx and can facilitate auctions, reverse auctions, spot trading, forwards trading and futures trading.
"Farmers know the true prices and volumes demanded through the commodity exchange," said Mr Mathu. He said the EAX has invested in the organisation, development and streamlining of the agricultural value chain in East Africa.
EAX country manager Dr Alfah Kadri said it was within their mandate to formalise trading systems by implementing structure, reforms and processes that make doing business easier.
"We hope all potential and certified members will recognise the value of having structured trading systems in place and act accordingly," Dr Kadri said.
He added that market data services support the trading on EAX, allowing farmers to be aware of current and historical market prices to make informed decisions about the best time to sell their commodity.
"This mitigates the risk of farmers receiving a low price due to informational asymmetry in the market and greatly increases the chance of full loan repayment," Dr Kadri added.
---